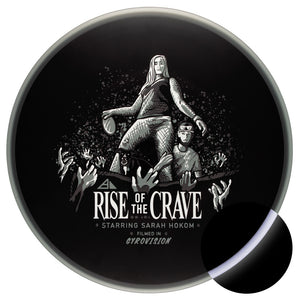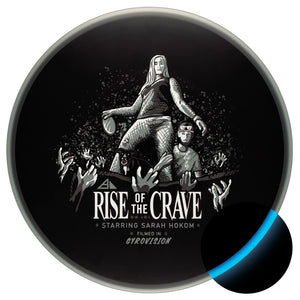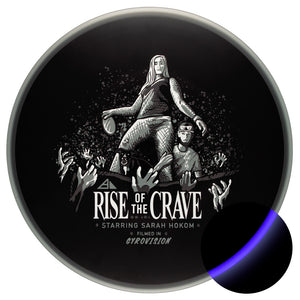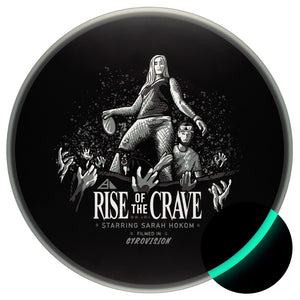 Axiom - Sarah Hokom Crave - Eclipse R2 Neutron - Halloween Special Edition (Pre-Order)
**This is a pre-order.**

We will fulfill by Order #. ETA on Pre-Orders will be updated ASAP.
MVP Update on Crave Shipment:
"Important Notes For Halloween Disc Release Plan:
Production will be ramping up on Time-Lapse for a typical stock and SE run in the not too distant future, but we have a lot on our production plate right now - including our Halloween releases of Total Eclipse Lizottl', R2 Eclipse Nomad, and R2 Eclipse Crave. To accommodate for getting the Championship Wave out in as timely a manner as possible, and to properly celebrate the Simon Line itself, the Halloween releases have been slightly delayed as a result. Considering all of the information we have on hand, we are tentatively targeting 10/11/23 as a potential release date for Halloween releases - just in time for peak Halloween season!
R2 Neutron Crave - Flight Numbers:  6.5 | 5 | -1 | 1
"Whaddya think? Are they here to eat us, get an autograph, or pet Raven? Please tell me they just wanna pet Raven…" - Chris Zagone
Just as the credits have finished rolling on our first terrifying tale, our double feature continues with the Rise of The Crave! DoubleRam Design brings us Sarah Hokom, disc at the ready, heroically defending her beau Chris and faithful companion Raven against an undead army of darkness. Debuting in Eclipse R2 Neutron for the first time, these Craves will have a variety of color glow rims (Blue, Aqua, White, Purple, Green) befitting of its status as an Axiom disc.
With gentle turn at high speed, straight flights, and a forward penetrating fade, the Crave continues to be an incredibly reliable straight-stable fairway driver. When consistency is what you need, grab the Eclipse R2 Neutron Crave!