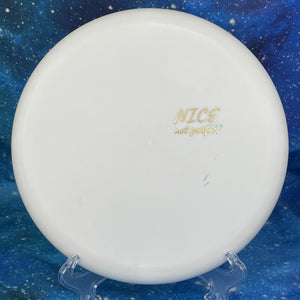 Kastaplast - Reko X - K3 Glow Line - 2022 Luke Samson Glow X-Out
K3 Glow Reko X - Flight Numbers:  3 | 3 | 0 | 2
The Reko X, from Kastaplast, is a flatter, more stable version of the classic Reko putter, tweaked to become an ideal approach putter that can be thrown with more power. It's also a great option for headwind putts or for confident spin-putters. 
Suitable for: Putts, approaches and hyzer-flip drives.
K3 Glow-Line
K3 is Kastaplast's base line plastic – grippy in all conditions. With this plastic you will get that nice worked in feel pretty quickly. Compared to other base plastics, K3 is medium soft.