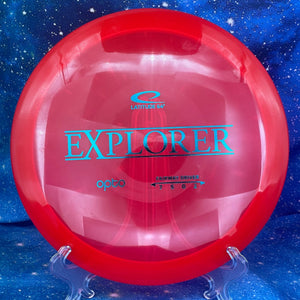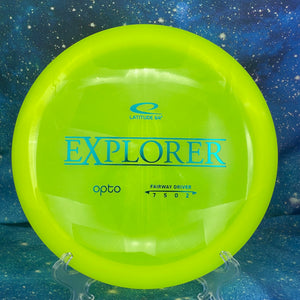 Dynamic Discs - Explorer - Opto
Opto Explorer - Flight Numbers:  7 | 5 | 0 | 2
Why was the Explorer voted the 2018 Disc of the Year? Straight flight path and controlled glide, that's what the Explorer brings. Designed to be the workhorse for all kinds of accurate fairway drives. This stable and versatile fairway driver is smooth out of the hand and has a clean stable flight.
Opti explorer
My goto forehand disc for an approach
Works well with a base grip as well.
Very predictable
Opto Explorer
Great stamp and feel - looks exactly as advertised!